Filecoin mainnet completed the v13 Hyper Drive network upgrade, and the storage efficiency will be increased by 10-25 times compared to before.
The Filecoin network upgrade carried out this time is also known as the Actorsv5 project. By aggregating on-chain messages, the total number of messages on the network is reduced, and the overall performance of the Filecoin network is improved. The significant significance of the v13 Hyper Drive network upgrade is that it will increase the verifiable storage capacity of Filecoin by 10-25 times, which will bring 4 major benefits:
●Let existing miners encapsulate additional storage capacity at a faster speed and lower cost;
●New miners join and expand operations to PiB (or even EiB) level storage capacity to create space;
●Improve chain bandwidth for key functions such as ongoing storage verification, transactions, and new storage transactions;
●Reduce the Gas fee for encapsulating new storage transactions, and it will be more affordable to use Filecoin to store useful data.
Filecoin officials also clearly pointed out in the announcement that the v13 Hyper Drive network upgrade is closely related to all Filecoin network participants. Both storage users and application developers can enjoy the benefits of the upgrade. In particular, Filecoin storage providers (miners) will most obviously feel the effect of the upgrade and benefit from the new scale effect and higher capacity packaging rate.
FIL coin is based on the IPFS distributed storage technology, which is the HTTP protocol in the Web2 era. Although, Filecoin's current price is now rising slowly. But as IPFS gradually matures and improves, Filecoin is truly commercialized. Everyone uses Filecoin to store data. It will greatly increase the value of Filecoin. IPFS miners are expected to become the biggest beneficiaries of the future network era. This upgrade means that the cost of miners will be further significantly reduced, and the mining profit rate of miners will increase.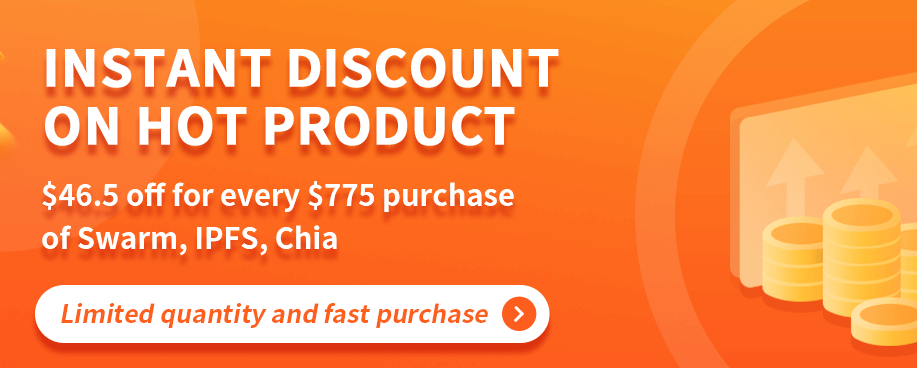 The RHY mine is also constantly in line with the Filecoin official, and iteratively update the code, so as to achieve the best configuration of the Filecoin network, so that the computing power output reaches the best state. Recently, the RHY platform has also launched a discount campaign of "$46.5 off for every $775 purchase". If you want to mine FIL coins, you can consult RHY customer service.