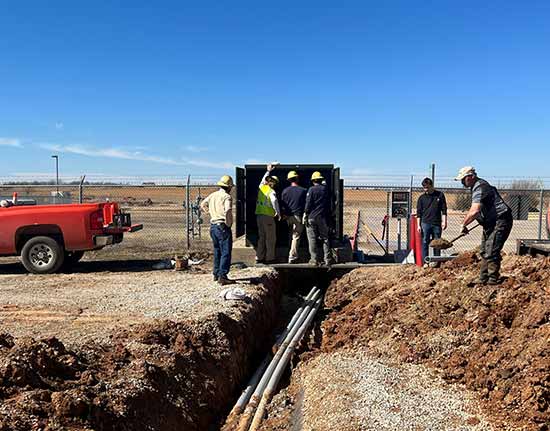 Oklahoma Mining Farm
Managed electricity bill
0.08USD/degree-0.09USD/degree
Actually paid
USDT14,175.33
Cooperation Instructions for Joint Construction of Mine Farm:

1.Joint construction of mine farm means that the power resource party is responsible for confirming the power supply with the local power supply bureau.
The mine farm management party is responsible for the construction and management of it, which is jointly invested by the miner seats owners and owns all the property rights of the mine farm.
2.The constructed miner seats can be used by its owner in priority according to the proportion of shares, or it can be external leasing and hosting jointly.
3.The hosting electricity price is basic electricity price ,that is, the settlement electricity price of the miner seat owner and the actual external electricity price is slightly higher than the basic electricity price.
4.The profit of the hosting electricity fee for the miner seat owner's own use is owned by themselves.(After deducting management fees).
5.The process ,related documents and cost investment list of construction will be public to the miner seat owner
6.Main process of mining farm construction:Establishment of local companies-Sign electricity agreement-Submit compliance procedures-Purchase the equipments for mining farm-Mining farm construction-Power on operation
7.The mine construction period is estimated.The calculation period starts when the participation share of the joint project reaches 80%, which may be advanced or delayed.
The real-time progress will synchronize the information to the miner seat owner in real time. If the project is delayed due to special circumstances, the valid proof will be disclosed to the miner seat owner.
power supply scale

The power supply contract and the site lease contract, the construction process is internally disclosed. The purchase of power equipment can be audited.
Number of seats

Using 1.6MW mine boxes, 40 pieces, each mine box can hold 432 mining machines.
Construction Cost

The equipment investment list can be audited. Professional management, low construction cost, and the most cost-effective.
mine property rights

It can be hosted and operated by itself, or it can be entrusted to the platform party to lease out to earn the difference in electricity bills
Security

According to local property insurance requirements, docking property insurance

The mine box is insured in the United States
Cost Electricity Price

The local power bureau's supply price, take the electricity price
Administrative Expenses

Mining farm construction, mine management, mining machine maintenance
Construction Period

All mature mine boxes made in China are used, and the construction period only requires small construction.