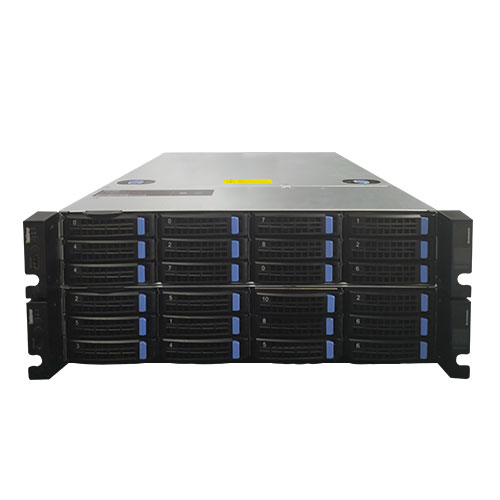 Swarm Node (1 node/1080 days)
Est Daily Revenue
To be determined
Product description:
1. Swarm is an official part of the Ethereum project. It is a distributed storage platform, content distribution service protocol and a local service layer of Ethereum Web3.0. Mainly responsible for storing data on the Ethereum chain and providing bandwidth. Swarm, smart contracts and Whisper (data encryption interaction) together form the three pillars of Ethereum web3.0.
2. The Swarm team is trying to create a point-to-point storage and service solution with no downtime, zero failure and anti-audit. Creating an economic incentive system within Swarm will facilitate the payment and transfer of resource exchange value.
3. BZZ is a functional token issued by Swarm, which uses Swarm's decentralized storage and bandwidth.
Node details:
1. A physical node refers to a node host that utilizes dedicated server equipment and runs in a professional IDC computer room.
2. It takes a certain period of time for the physical node server to be put on the shelf and bandwidth deployment.
3. The on-shelf life of the product is calculated from the day when the main net goes online.
4. The valid nodes of this product include server hardware equipment, leased computer room, leased network bandwidth, etc., but do not include pledge coins that have not yet been specified by the official.
5. The purchased node already includes one month's stand and bandwidth usage fee.
6. The node is set up within 5 days after the order becomes effective, and you can participate in the ticket issuance of the test net, but the ticket volume is unstable according to the official version update. The platform distributes evenly according to the actual number of issued tickets and the number of effective nodes per day.
Income settlement and expense description:
1. Settlement method: Testnet checks are evenly distributed according to the number of nodes' daily explosions and the number of effective nodes.
2. Management fee is 19% and refers to software technical service fee, hardware operation and maintenance service fee; usage fee refers to machine stand usage fee and bandwidth usage fee, etc.
3.Shelf time: The shelf time of the test net is 5 days, and the shelf time of the main net is to be determined.
4. The platform provides free usage fees for the first three months (mining machine stand usage fees and bandwidth usage fees, etc.
5. One month after the product is delivered, users can choose IPFS products for replacement.
6. After the main net goes online, the actual output and rules of the main net shall prevail.
Property rights of mining machine
1. When the lease period reaches 1080 days, the property rights of the mining machine belong to the user.
Node fees

Node fees are mainly hardware costs

(Cost)
usage fee

Usage fees refer to stand usage fees and bandwidth usage fees, etc.

(Cost)

70.64 $/month/node

(2.35 $/days/node)
Est Daily Revenue

Test net checks are evenly distributed according to the number of daily bursts of nodes and the number of effective nodes
Miner Property

When the lease period reaches 1080 days, the property rights of the mining machine belong to the user.

Send property
Time

1080days
Maintenance fee

Management fees refer to software technical services fees, hardware operation and maintenance services fees, etc.

19%
Online date

5days
Every one

1