Rule of activity
1. Upon successful registration, you will receive a miner's lease cash deduction coupon of $77.88 . Including a $31.15 (for 720-day products), a $23.36 (for 360-day products), a $15.58 (for 180-day products), and a $7.79 (for 90-day products).
2. Coupons can be viewed and used in the "Promotion Cards" section of the user's background.
3. How to use the coupon: Click on the "Mining Machine Leasing" column, click the "Buy Now" button, enter the detailed page, and you can deduct it.
Sign up now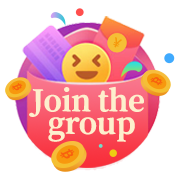 请升级浏览器版本
你正在使用旧版本浏览器。请升级浏览器以获得更好的体验。