Congratulations

180****0611

, get Antminer S19 (720 days) $230 off when you place an order

Congratulations

180****0611

, get Electricity deduction coupon $4.5

Congratulations

410***2233

, get SingDong Miner A10 Pro+ (720 days), an immediate discount of $461

Congratulations

410***2233

, get Ant Z15 (720 days) $230 off orders

Congratulations

410***2233

, get Antminer S19 (720 days) $230 off when you place an order

Congratulations

410***2233

, get Ant Z15 (720 days) $230 off orders

Congratulations

410***2233

, get Electricity deduction coupon $4.5

Congratulations

410***2233

, get 2 USDT rewards

Congratulations

410***2233

, get Ant Z15 (720 days) $230 off orders

Congratulations

410***2233

, get Ant Z15 (720 days) $230 off orders

Congratulations

410***2233

, get Electricity deduction coupon $4.5

Congratulations

410***2233

, get $15 ETH cloud computing power deduction coupon (monthly payment for electricity)

Congratulations

410***2233

, get Antminer S19 (720 days) $230 off when you place an order

Congratulations

410***2233

, get Antminer S19 (720 days) $230 off when you place an order

Congratulations

410***2233

, get SingDong Miner A10 Pro+ (720 days), an immediate discount of $461

Congratulations

410***2233

, get Antminer S19 (720 days) $230 off when you place an order

Congratulations

135****5418

, get Ant Z15 (720 days) $230 off orders

Congratulations

159****6055

, get IPFS effective storage hashrate (1TiB) Instant discount of $30

Congratulations

186****8219

, get Antminer S19 (720 days) $230 off when you place an order

Congratulations

173****3240

, get IPFS effective storage hashrate (1TiB) Instant discount of $30

Congratulations

ric***@gmail.com

, get 2 USDT rewards

Congratulations

020***5876

, get $15 ETH cloud computing power deduction coupon (monthly payment for electricity)

Congratulations

176****9944

, get Antminer S19 (720 days) $230 off when you place an order

Congratulations

176****9944

, get Antminer S19 (720 days) $230 off when you place an order

Congratulations

176****9944

, get Antminer S19 (720 days) $230 off when you place an order

Congratulations

896***7730

, get SingDong Miner A10 Pro+ (720 days), an immediate discount of $461

Congratulations

054***6480

, get $15 ETH cloud computing power deduction coupon (monthly payment for electricity)

Congratulations

026***2388

, get IPFS effective storage hashrate (1TiB) Instant discount of $30

Congratulations

156****6995

, get Antminer S19 (720 days) $230 off when you place an order

Congratulations

132****3937

, get Ant Z15 (720 days) $230 off orders

Congratulations

132****3937

, get Electricity deduction coupon $4.5

Congratulations

132****3937

, get Ant Z15 (720 days) $230 off orders

Congratulations

132****3937

, get SingDong Miner A10 Pro+ (720 days), an immediate discount of $461

Congratulations

132****3937

, get $15 ETH cloud computing power deduction coupon (monthly payment for electricity)

Congratulations

132****3937

, get Antminer S19 (720 days) $230 off when you place an order

Congratulations

132****3937

, get IPFS effective storage hashrate (1TiB) Instant discount of $30

Congratulations

132****3937

, get Electricity deduction coupon $4.5

Congratulations

132****3937

, get Antminer S19 (720 days) $230 off when you place an order

Congratulations

132****3937

, get IPFS effective storage hashrate (1TiB) Instant discount of $30

Congratulations

132****3937

, get $15 ETH cloud computing power deduction coupon (monthly payment for electricity)

Congratulations

132****3937

, get Electricity deduction coupon $4.5

Congratulations

132****3937

, get $15 ETH cloud computing power deduction coupon (monthly payment for electricity)

Congratulations

132****3937

, get Ant Z15 (720 days) $230 off orders

Congratulations

132****3937

, get 2 USDT rewards

Congratulations

132****3937

, get SingDong Miner A10 Pro+ (720 days), an immediate discount of $461

Congratulations

132****3937

, get Ant Z15 (720 days) $230 off orders

Congratulations

132****3937

, get SingDong Miner A10 Pro+ (720 days), an immediate discount of $461

Congratulations

132****3937

, get Ant Z15 (720 days) $230 off orders

Congratulations

186****8156

, get Ant Z15 (720 days) $230 off orders

Congratulations

186****8156

, get SingDong Miner A10 Pro+ (720 days), an immediate discount of $461

Congratulations

024***0748

, get Antminer S19 (720 days) $230 off when you place an order

Congratulations

186****7122

, get Antminer S19 (720 days) $230 off when you place an order

Congratulations

155****9434

, get IPFS effective storage hashrate (1TiB) Instant discount of $30

Congratulations

139****1085

, get $15 ETH cloud computing power deduction coupon (monthly payment for electricity)

Congratulations

134****7338

, get $15 ETH cloud computing power deduction coupon (monthly payment for electricity)

Congratulations

347***1455

, get 2 USDT rewards

Congratulations

821***4076

, get IPFS effective storage hashrate (1TiB) Instant discount of $30

Congratulations

156****2663

, get SingDong Miner A10 Pro+ (720 days), an immediate discount of $461

Congratulations

156****2663

, get SingDong Miner A10 Pro+ (720 days), an immediate discount of $461

Congratulations

877***5351

, get Ant Z15 (720 days) $230 off orders

Congratulations

186****3061

, get SingDong Miner A10 Pro+ (720 days), an immediate discount of $461

Congratulations

186****3061

, get IPFS effective storage hashrate (1TiB) Instant discount of $30

Congratulations

186****3061

, get Ant Z15 (720 days) $230 off orders

Congratulations

185****4371

, get Ant Z15 (720 days) $230 off orders

Congratulations

158****6136

, get Electricity deduction coupon $4.5

Congratulations

166****2573

, get SingDong Miner A10 Pro+ (720 days), an immediate discount of $461

Congratulations

166****2573

, get $15 ETH cloud computing power deduction coupon (monthly payment for electricity)

Congratulations

156****0550

, get Antminer S19 (720 days) $230 off when you place an order

Congratulations

136****2737

, get Electricity deduction coupon $4.5

Congratulations

136****2737

, get IPFS effective storage hashrate (1TiB) Instant discount of $30

Congratulations

136****2737

, get IPFS effective storage hashrate (1TiB) Instant discount of $30

Congratulations

136****2737

, get Antminer S19 (720 days) $230 off when you place an order

Congratulations

136****2737

, get Electricity deduction coupon $4.5

Congratulations

166****8956

, get Antminer S19 (720 days) $230 off when you place an order

Congratulations

189****4948

, get Ant Z15 (720 days) $230 off orders

Congratulations

189****4948

, get Electricity deduction coupon $4.5

Congratulations

177****0395

, get SingDong Miner A10 Pro+ (720 days), an immediate discount of $461

Congratulations

177****0395

, get SingDong Miner A10 Pro+ (720 days), an immediate discount of $461

Congratulations

177****0395

, get SingDong Miner A10 Pro+ (720 days), an immediate discount of $461

Congratulations

177****0395

, get $15 ETH cloud computing power deduction coupon (monthly payment for electricity)

Congratulations

177****0395

, get $15 ETH cloud computing power deduction coupon (monthly payment for electricity)

Congratulations

177****0395

, get Electricity deduction coupon $4.5

Congratulations

177****0395

, get Electricity deduction coupon $4.5

Congratulations

137****9998

, get IPFS effective storage hashrate (1TiB) Instant discount of $30

Congratulations

137****9998

, get Electricity deduction coupon $4.5

Congratulations

189****2087

, get Ant Z15 (720 days) $230 off orders

Congratulations

026***0422

, get SingDong Miner A10 Pro+ (720 days), an immediate discount of $461

Congratulations

181****5681

, get $15 ETH cloud computing power deduction coupon (monthly payment for electricity)

Congratulations

181****5681

, get $15 ETH cloud computing power deduction coupon (monthly payment for electricity)

Congratulations

136****8067

, get SingDong Miner A10 Pro+ (720 days), an immediate discount of $461

Congratulations

181****5681

, get IPFS effective storage hashrate (1TiB) Instant discount of $30

Congratulations

136****8067

, get IPFS effective storage hashrate (1TiB) Instant discount of $30

Congratulations

136****8067

, get Antminer S19 (720 days) $230 off when you place an order

Congratulations

136****8067

, get IPFS effective storage hashrate (1TiB) Instant discount of $30

Congratulations

136****8067

, get SingDong Miner A10 Pro+ (720 days), an immediate discount of $461

Congratulations

176****1727

, get SingDong Miner A10 Pro+ (720 days), an immediate discount of $461

Congratulations

176****1727

, get 2 USDT rewards

Congratulations

176****1727

, get Electricity deduction coupon $4.5

Congratulations

180****2364

, get IPFS effective storage hashrate (1TiB) Instant discount of $30

Congratulations

186****8021

, get Antminer S19 (720 days) $230 off when you place an order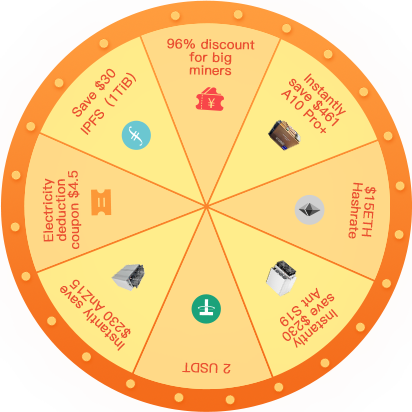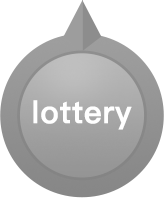 Awarded Record
Prizes
Winning Time
Redeem
Rule of activity
Prize introduction

1. 96% discount for big miners

2, Xindong A10 Pro+ (720 days), an immediate discount of $461 for orders

3, Antminer S19 (720 days), an immediate discount of $230 for orders placed

4, Ant Z15 (720 days), $230 off when placing an order

5, IPFS effective storage hashrate (1TiB) Instant discount of $30

6, $15 ETH cloud computing power deduction coupon (monthly payment for electricity)

7. $4.5 for the electricity bill deduction coupon

8, 2 USDT (used as a deduction for USDT payment)

Rule of activity

1. Redemption period: Redemption within 7 days from the date of winning, and it will expire after 7 days;

2. Redemption method: contact customer service from 9:00 to 21:00 on weekdays to assist in redemption and deduction;

3. The final interpretation right of this activity belongs to RHY.